Meet Nancie
MFA, SFR®, ABR®, REALTOR®
An Up-front and Personal Conversation with the Author
Why did you decide to publish "Selling Up"?
Writing about the world of real estate is a passion of mine and it's been so for over 25 years. To be transparent, I'm no stranger to writing. I am a former art historian and published several scholarly pieces. And as a real estate journalist, I write all the time. But the book….it really happened because a two-week hospital stay with life-threatening Pneumococcal Pneumonia and the flu left me weakened and unable to function, including walking, for several months. My husband said, "Why don't you compile the best of your articles (from hundreds of them) and write a book?" It sure was the fastest way for me to get better!
How do you go from being a museum curator to real estate expert?
Well, it's now four decades in real estate! I guess I have to be honest and accept that I'm an expert in the selling and marketing of real estate after all these years. As mentioned, I was trained as a museum director/curator/art historian during the recession of late 70's to early 80's. My family was in construction—my father was an electrical contractor—and I decided I liked construction better. I began in Hoboken and Jersey City working with family to get the permits to tear down old/damaged buildings. Eventually, I got a job for a residential home builder in Essex/Morris/Somerset Counties in New Jersey and over the next 11 years worked my way to V.P. of Marketing. I did everything—accounting, customer service, architectural reviews, sales and marketing and construction-related work in the field with boots and all!
During the 1990 real estate downturn, I had a son and was approached by the publisher of the NJ New Homes Guide to write an "Ask Nancie" column whereby anyone could ask me questions and I would answer—I went on to win an award for the column. After that, The Star-Ledger and The NY Times asked me to write for them. I took the Star Ledger job because I had my infant son at the time and I couldn't do both. I continued to be a motivation speaker on the local, state, and national level and did consulting with Builders and Remodelers. In 2003, the NY-based Builder and Remodeler Magazine and House Magazine asked me to be the N.J. Bureau Chief, and I have been a print media real estate personality for around 25 years. I joined Coldwell Banker, Bernardsville/Basking Ridge Offices in 2008, during the height of the recession and eventually attained my broker license. That's my life story in a nutshell. I have done it all and am working towards taking the leap from print media to TV personality!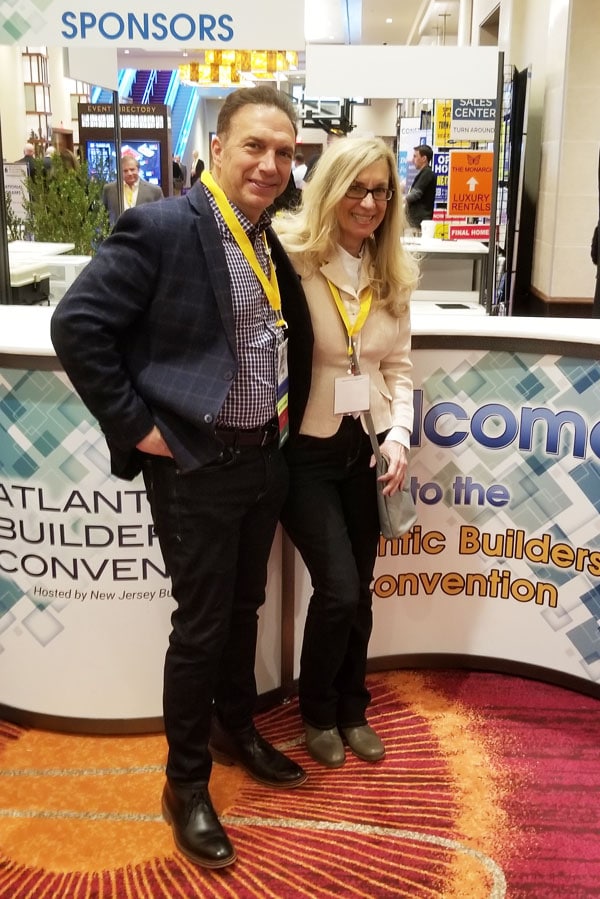 What's Your Secret Ingredient for Home Selling Success?
I don't have any secret ingredient. I have always loved constructing and remodeling homes, since I was very young. Whenever I conduct a seminar, I convey to my listeners that if you love real estate like I do, you get a natural high just from looking at construction equipment in the field. A big yellow back hoe is a beautiful thing!
As I say in my book, selling a home is stressful; it's right up there with death and divorce. But it doesn't have to be, because if you properly plan and plot your marketing plans, a sale will follow!
What can Readers and Attendees of Your Talks Expect? Describe your personality?
I consider myself to be a very down-to-earth, honest person who would help anyone in need. It's why my book is so succinct and easy to read! It's a book for everyone! I want everyone living in their home to have a great quality of life, no matter their income. I'm lucky to have a great support system. My father is 91 now and still enjoys electrical work. My husband is a Telecommunications Systems Engineer, and my son co-founded the National Kids Construction Club. Life's not worth living if you can't be compassionate and give your fortunes back to others in need.
Am I honest, you bet; I have to be; I write a column every other month and I have had to express my opinion about current real estate issues! That's why my book's subtitle says it all, it's about the good, the bad and the ugly. There will be lots of things in the book that you may never had thought about.
Do you have any Specialties in Real Estate?
I work in all areas of real estate—high to low end housing, historical to new homes and with millennials up to WWII vets. The market has not been ideal for investors but I still do a great deal of consulting with some great investors flipping residential properties.
My expertise is in selling a home faster and for more money than others. I teach all my sellers how to fix their homes up for the least amount of money in order to make the most profit. I understand construction because I was trained in the field and through class work. Most sales agents have no idea how a home is built because it is not required—I think that's sad. I am a dying breed! It's another reason why I felt it was so important to put in writing what every sales agent, seller, builder, remodeler and investor should know!
My other expertise: Because of my art and art history background, I am a self-taught photographer, space designer, and staging expert—way back when we use to call that merchandising—I even have furnishings and accessories to do this, especially when rehabbing properties with investors.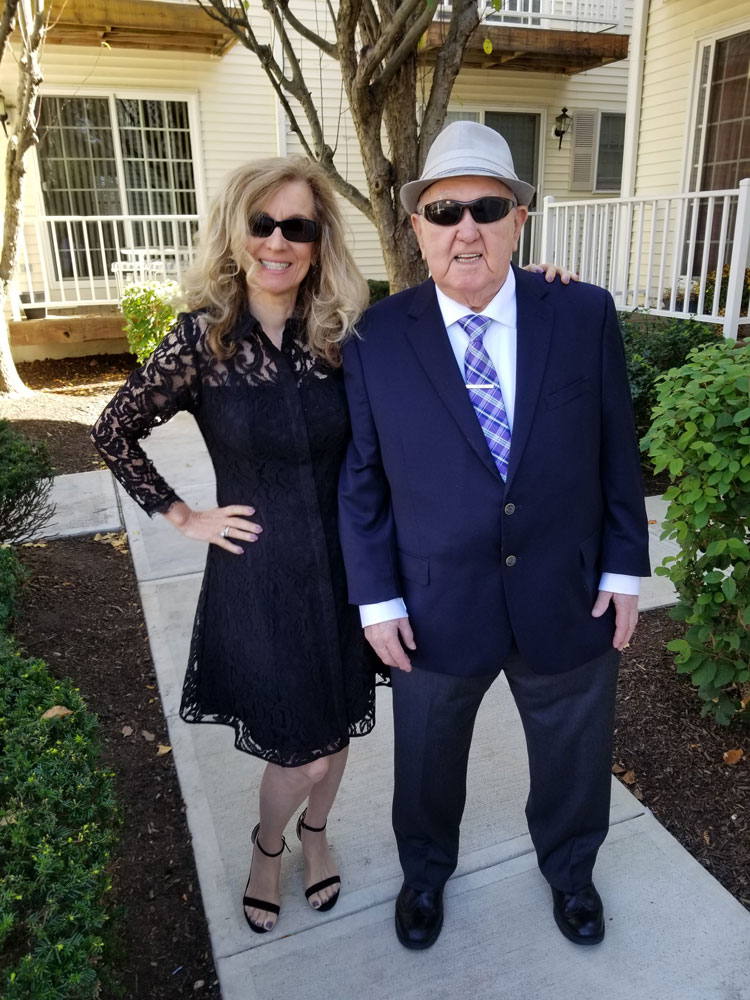 "My expertise is in selling a home faster and for more money than others. I teach all my sellers how to fix their homes up for the least amount of money in order to make the most profit."
Have you received Accolades/Awards/Designations?
I am so grateful to have received so many local, state and national awards throughout my career. It feels great to be recognized for the innovative and original thinking I bring to the Building and Real Estate industry.
Additionally, I am proud to say that I am an advocate and philanthropist. I started a non-profit club in 1999 with my son. We received many awards for this non-profit called the National Kids Construction Club (NKCC) that was created to promote the prevention of student-related accidents, fires, and floods in the home through school-based teachings in home building.
Accolades, Awards & Designations
2008 Certificate of Appreciation, Community Builders Association (CBA), NJ
2007 Associate Appreciation Award, CBA
2005 Certificate of Merit, National Kids Construction Club (NKCC) Brochure, CBA
2004 Award of Excellence, Best Logo, NKCC, CBA
2002 Award of Excellence, Best Internet Site, NKCC, CBA
2001 "Woman of Achievement" Award, NJ Business & Professional Women Association
2001 Washington D.C. American Road and Transportation, NKCC Award
2000 NJ Builders Association Sales and Marketing Award, NKCC Web Site
2000 "Woman of Achievement," Somerset County Commission on the Status of Women
1999 "Star Award" Nominee, Somerset County United Way
1997 Best Brochure by an Association, CBA
1996 Housing Guides of America "Best New Column" for "Ask Nancie" in New Homes Guide (1992-1997)
1989 "Best Interior Merchandising of Model Home," Builders Association of Somerset & Morris
1987 "Best Sales & Marketing Brochure" Award, Builders Association of Somerset & Morris
Other Expertise
Marketing/Selling of investment properties for "Flippers."
Marketing of Homes for Sale (Six-time award-winner, National, State and Local builder organizations); Specialize in Historical Homes and Luxury Homes
Staging and Remodeling of Homes; since working with Coldwell Banker, successfully helped flipped many homes resulting in a sale often within one week or one day
Professional Journalist NJ Bureau Chief for Builder & Remodeler, Contributor for House Magazine, Former journalist for The Star-Ledger, New Homes Directory and New Homes Guide
Advocate for distressed sellers through Short Sale and Foreclosure Homes
Marketing of non-profit children's educational organization through fund-raising, social media, web site, special events, awards programs, trade shows, brochures and lectures
Personal Background
Former Vice President of Marketing, TADCO Residential Construction, 1983-1992
Housing Consultant for Remodelers and Builders, 1992-Present
Former Art History Instructor, Passaic Community College, Clifton, NJ
Former Art Historian of Textiles and Costumes
Former Instructor, Antique Collecting
NJ Bureau Chief, Builder & Remodeler, 2000-2016
Contributing Writer for House Magazine and former Pocono Parent Magazine
Education
Rutgers University, NJ, Art History, 1.5 years of study towards PhD
Syracuse University, NY, Museology/Business Admin, Academic Scholarship, MFA
Rutgers University, NJ, Liberal Arts/Art History, High Honors, BA
Metropolitan Museum of Art, Intern, Costume and Textiles
Whitney Museum of Art, Intern to Director
National Association of Home Builders, Master in Residential Marketing, MIRM
National Association of Home Builders, Certified New Home Sales Professional, CSP
National Association of Home Builders, Multicultural Sales Techniques and Strategies
Coldwell Banker University, Sales Training
National Association of Home Builders, Certified Green Professional, CGP
National Association of Realtors, Short Sales & Foreclosure Resource, SFR
National Association of Realtors, Accredited Buyer's Representative, ABR
North Central Jersey Association of Realtors, Leadership Academy Recipient
Community Involvement
Former President, Board Member, Northslope II Homeowners Association, Shawnee, PA, 2010-2015
Former President, Board Member, Spring Ridge Single Family/Duplex Homeowners Association, Basking Ridge, NJ, 1991-2009
Founder/Executive Director, National Kids Construction Club (NKCC), non-profit educational club advocating home safety skills for children of all ages, 1999-Present
Member, Somerset County Business Partnership, 2004-2009
Member, Garden State Multiple Listing Service, 2008-Present
Member, State Theater of New Brunswick, 1999-2010; Mayo Art Center, 2010-Present
Member, Liberty Science Center, 2005-2011
Founder, Support Group for Parents of Children with Learning Disabilities, Cedar Hill School, Basking Ridge, 2001
Former Commissioner, Somerset County, NJ Commission on the Status of Women, 2001-2005
Former Member, NJ Business and Professional Women's Association, 1999-2008
Founding Member and Past Chairperson, Community Builders Association's Sales and Marketing Council, 1986-Present
Former Board Member and President of Visual Arts, Watchung Art Center, 1986-1991
Books & Featured Publications
Book
Selling Up!
How to Sell a Home for More Money and in Less Time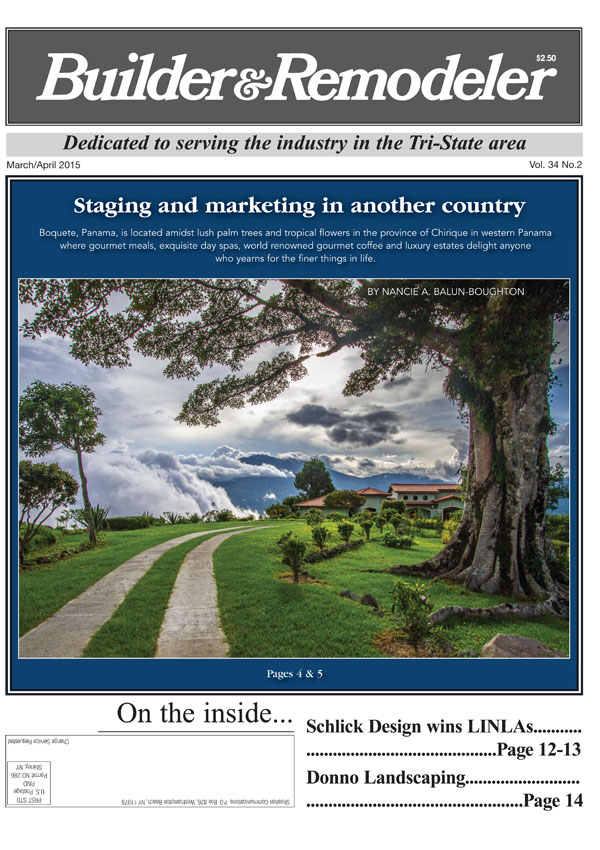 Cover Story
Builder & Remodeler
Staging and Marketing in Another Country
Editorial
Builder & Remodeler
The New Jersey Market: It's Time to Flip!
"Ask Nancie!"
Nancie wants to help you! Submit questions here and she will provide answers and free advice on her blog page "Ask Nancie".
Via Phone
908-229-8022
Via Email
Fill in the form and Nancie will personally reply.